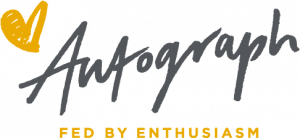 Since returning from Covid-19 closures, there has been no "pick and mix" option for school meals. There is a meal deal option only. If students do not want one of the meal deal options, they should bring their own lunch to school.
There is also currently NO breaktime service, so students should bring their own snacks.
All food must be ordered online using the "Dinners" section of the School Gateway app by 8am on the day of service.
Each meal deal costs £2.20 and there should be enough money on the account for the kitchen to process the order. If there is no money in the account, you will still be able to order food on the app, but if there are no funds in the account, a meal will NOT be prepared.
Student accounts will be charged daily.
Students who have Free School Meals will have their £2.20 loaded onto their account automatically.
There will be no way of loading accounts with cash in school.
There will be no cash handling in school.
All non-free school meals students who want to have meals from the meal deal menus must have their accounts loaded using the School Gateway App (see below). This is NOT the same as the SIMS Parent app.
If there is no money loaded onto the account through the School Gateway app, no meal will be prepared.
Using the School Gateway app
It is quick and easy to set up your account. All you need is the email address and mobile phone number that the academy holds on record for you. Download the app from the App Store or Play Store and follow the instructions below:
Open the School Gateway app.
Click "Sign up".
Enter the email address we have on record for you.
Enter the mobile phone number that we have on record for you.
Click "Send Pin".
Wait for the text message with your new PIN to arrive.
Enter your new PIN and login.
If you are having any problems logging in, first check if there is a relevant help article on the School Gateway website. If not, it may be because the information we have on record for you is different from what you have entered when setting up your account. If that is the case send an email to [email protected] with your current email address and mobile phone number and we will update it accordingly.