"Don't wait until you're certain if you are worried about a child. If you have any concerns or suspicions, contact our free helpline service to speak to an NSPCC counsellor 24 hours a day, 365 days a year."

NSPCC
Concerned about the safety of a child? If it relates to a Wodensborough student you may wish to contact Mr C Smith, Assistant Principal and Designated Safeguarding Lead on 0121 506 4300. However, if a child is in immediate danger, please contact:
Support, guidance and information
ChildLine: 0800 1111
Samaritans: 116 123
Sandwell Children's Safeguarding Partnership: Click here or on the image below.

Sandwell Children's Safeguarding Partnership supports parents and carers, including anyone with parental responsibility, children's relatives, friends and neighbours who need information or advice.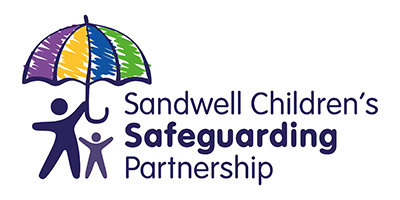 If you have concerns regarding someone who works with a child, including foster carers and volunteers, these should be reported to the Local Authority Designated Officer (LADO). This applies to all paid, unpaid, volunteer, casual, agency employees or anyone working in a self-employed capacity.